Harvard: Human Rights Program
Aug 23 2013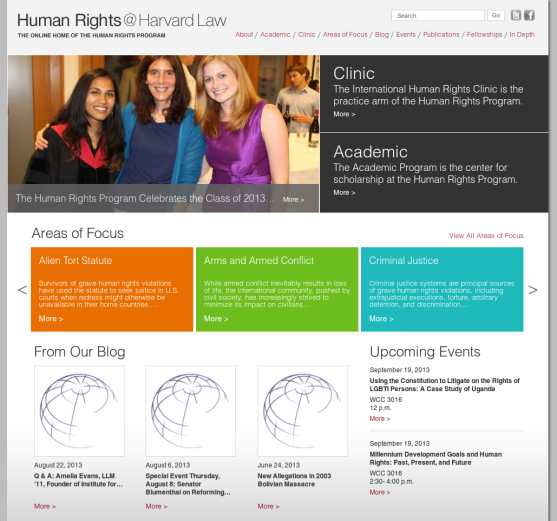 Key Features
Carousel

Custom Admin

Custom Archive Widget

Event Manager

MailChimp Integration

Multi-Slideshow Manager
The online home of the Human Rights Program for Harvard Law School needed a face lift so they teamed up with us and our partner c23 creative to provide them with a new website that they can be proud of. We've worked long and hard on this one and I think it really shows.
Not only is the front side that the users see nice and shiny but there has been just as much (or more) done on the back side of things to make it all easy-peasy to manage the content. We used WordPress as a CMS to to handle content but they needed all of their settings and everything to be in the same places. Naturally the only solution was to build custom admin areas for each section of the site where they can administer different settings for each down to the details.
All in all, I am really honored and grateful to have been a part of this project, it's been a great experience and a lot of fun as well.
Screencasts
Tour/Overview

Admin Tour/Overview